Municipalities and regional districts provide British Columbians with essential local and regional services such as clean water, sewer systems, parks and recreation, and fire protection. These local governments plan and shape their communities, and exercise the vision through the adoption of bylaws.
Whether you live in a rural area, a small town, or a big city, locally elected officials represent citizens and taxpayers; they make decisions together to meet your community's needs now and in the future.
B.C.'s local government system is based on concepts of autonomy, empowerment, accountability, and collaboration among local governments and with other forms and levels of government. Local governments make decisions based on a legislative framework, provide services and are accountable to their electors in a diverse range of communities.
Mayor and Council
---
Mayor Darryl Krakowka and the current Council were elected in October 2022 for a four-year term. You can view the scheduled times for council and policy meetings by using the link below.
COUNCIL MEETING TIMES AND MINUTES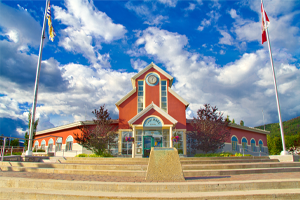 District Staff
---
The District of Tumbler Ridge staff operates six departments: Administration, Community Services & Facilities, Economic Development & Tourism, Finance, Protective Services and Public Works & Engineering. Please contact the appropriate department within the District of Tumbler Ridge with your questions, comments and concerns.